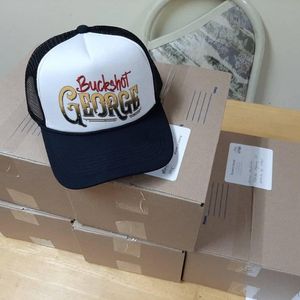 I've really been having a lot of fun lately with creating merchandise. In November, I had a dozen trucker hats printed and they sold out in a couple days. The surprising thing is so many of them were shipped out of state to places like California, Colorado, Oklahoma, Indiana, and Illinois. I have ordered another dozen and will add them to my store very soon. I was very impressed with the decent quality and affordable price to keep the hats at $15 (plus $5 shipping) They feature the Official Buckshot George Logo designed by Aaron "Ump" McCollum, former guitarist of The Earps and Motortrain.
I have other merch items with the same logo available in the Store. I recently added a 3/4 sleeve baseball-style t-shirt that I think looks really cool, and I plan to be rockin' that shirt onstage and out in the street very soon.
I will be selling shirts off the stage very soon, but for now you can order them here in my Store.
Just for fun, I had Brand Depot design an alternate logo for people who either already have the original design and want another design, or for people who like choices. This design will only be available in the Store for now.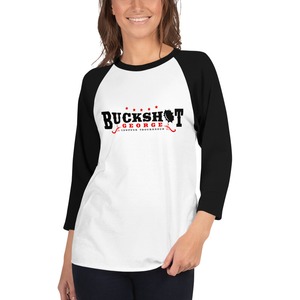 In other news, I have a lot of plans for 2022. More gigs! I will be recording a modern country/rock album in Nashville (on bass) with Bardstown singer Rob Unseld, making another Buckshot George release, and playing some out of state appearances. I will have a new photo session in March with local photographer Sandy Lyvers, who impressed me with her work at Light Up Bardstown 2021. These photos will include promo photos of me with percussionist Dave Wathen, who joins me for some of my live performances.
That's all for now.
Happy Holidays,
Buckshot George
Bardstown, KY