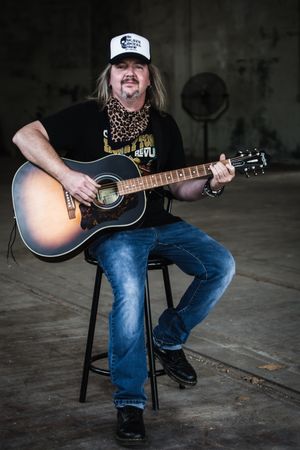 Welcome to the new Buckshot George website. 
You can go over to the "Bio" page where I wrote a little blurb about who I am, with a brief summary of my musical resume I'm sure more biographical details will emerge in subsequent blog posts.
Recently, I drafted a business plan for my music "career" (for lack of a better word) and I would like to share with you the first sentence of my mission statement:
"I am dedicated to entertaining audiences with lively, spirited stage performances that fuse the energy of punk rock and the theatrics of glam rock with the twang and storytelling of country music."
I have some gigs booked in the near future. Right now, I do mostly cover material and I'm working toward the goal of regularly performing covers in the local taverns and restaurants. Many thanks to Air Devil's Inn in Louisville for booking me for December 3rd, 2021. That will be my first full-length, four hour gig of covers. You should go!
Cruise over to the "Music" page and hear my 3-song, self-titled EP of classic country covers. You can even download the songs for free. They are also available on all streaming platforms. Just search for "Buckshot George". 
I have also included a "Donation" button at the bottom of the page, in case anyone would like to help me cover some of the startup costs and hosting fees. Donations are welcome and appreciated. 
I would like to make a shoutout to David Bowden at 1857 Studios in Indianapolis, Indiana for gifting me with a bulk pack of guitar strings. 
Anyway, here it is. A humble beginning. 
I hope to see you at the shows. 
Buckshot George
Bardstown, KY